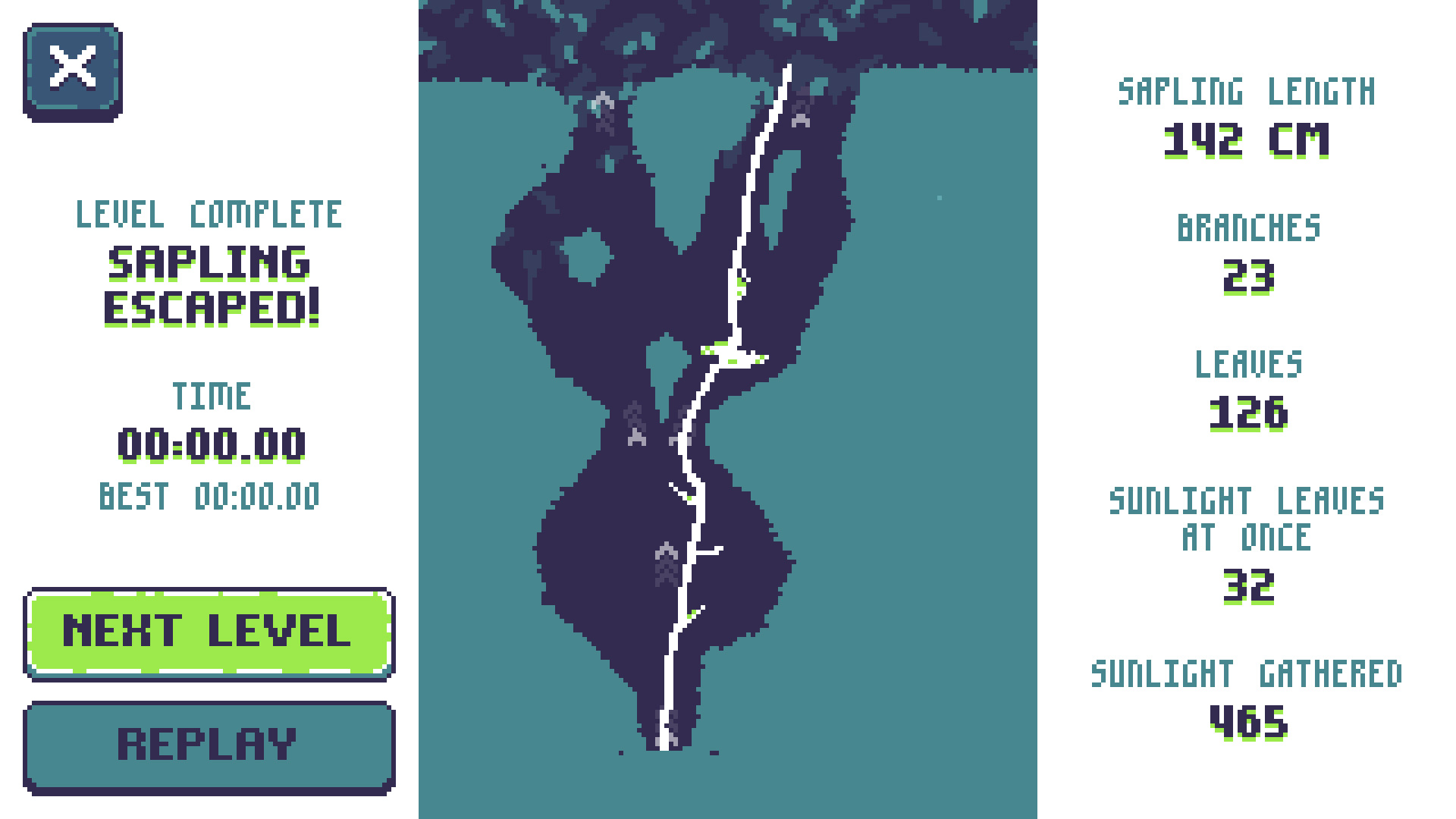 Ho there! Figured it'd be a good time to write an devlog instead of waiting till the full update is ready which is still a ways away.

I've been pretty proud of Sapling. It's my first game and there's something satisfying about how it plays. Folks seem to still trickle everyday in to play it which always puts a smile on my face. It's definitely why I've decided to polish it out and make the experience as a whole more complete as well as open the door for expanding content in the future.
New levels, collectibles, artwork, animations, stat tracking, etc are coming. I'm planning to release an interim update with a portion of these changes which will be coming sooner rather than later.

For those wondering about mobile support, I got an iOS build running a while back. During the day, I work as a UX designer and React Native dev, so porting was fairly straightforward. The controls definitely need some tinkering and finesse but it wasn't a terrible experience at all. Despite being ecstatic playing on my phone, I decided to shelve mobile support for the time being. Game design and content take precedence for the moment. I did make a lil' HD mock for fun though ☺️ maybe someday.

If you want to see more updates, check out my twitter @dwdraws where I put more regular, bite-sized updates.
Cheers! 🍺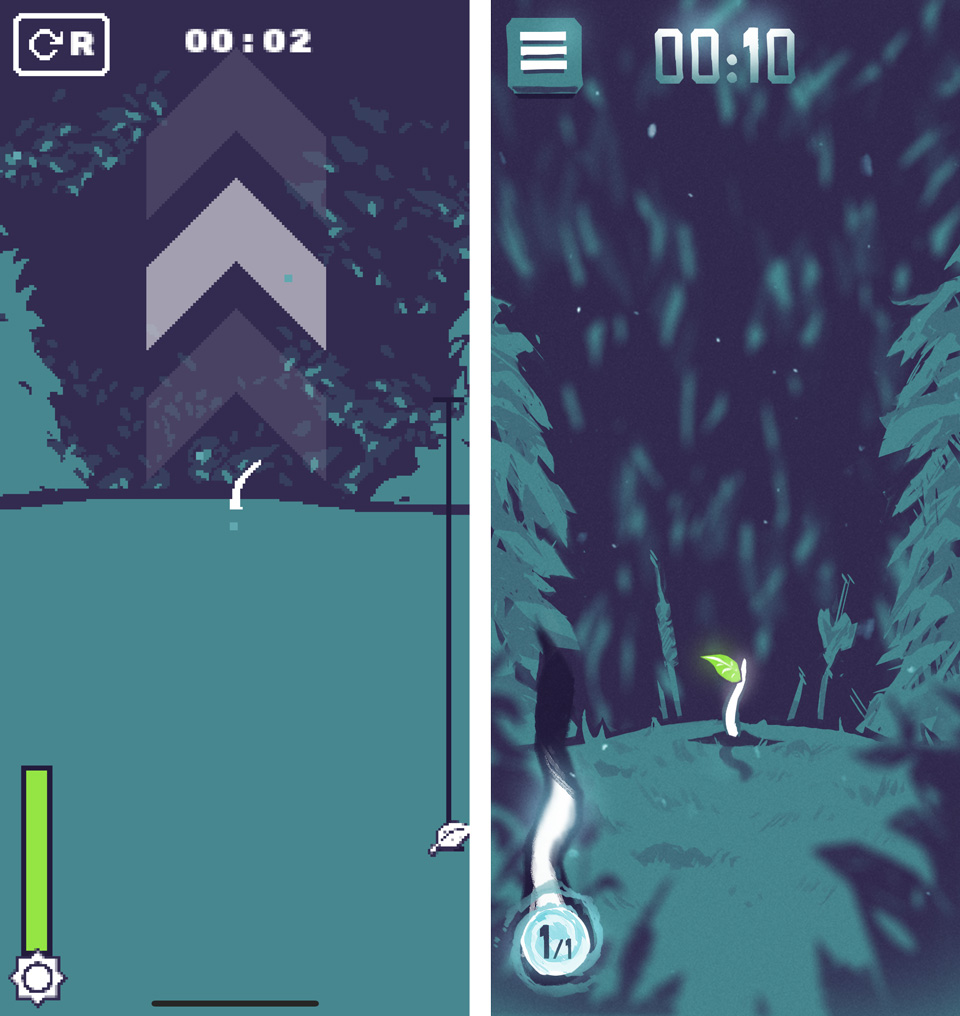 Get Sapling - Jam Version