Frog Lake
Warning: Web player load times performance is unpredictable. Your experience may vary. Playing on browser + Mac OS isn't suggested.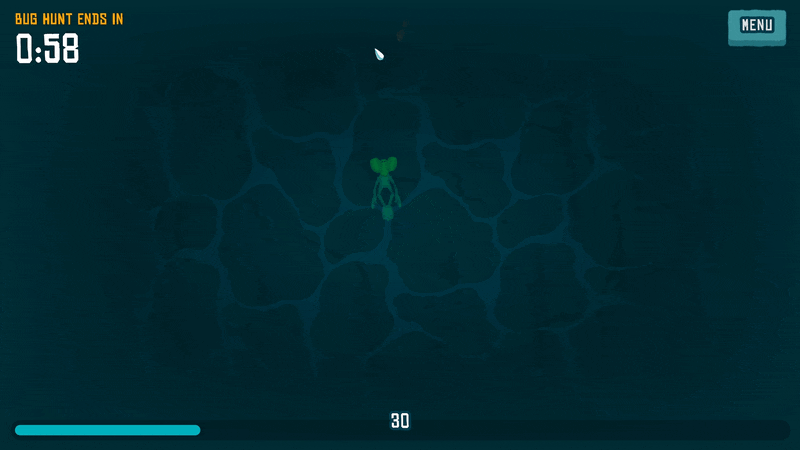 Swim, dive, leap, and stretch your tongue to catch those neat little bugs!

Frog Lake is fully of bugs to expand your collection. You'll need to be sneaky to catch these precious specimens by surprise. Dive and swim underwater to stealth your way around the lake. After each hunt, update your collection and earn badges and upgrades to aid in your future hunting!
A few tips
Bugs can see you from quite far away, be sure to use your scouting ability to locate bugs without scaring them off.
You can stun bugs if you're able to swim and surface right below them. How long they'll be surprised for will vary, some bugs aren't as jumpy as others.
Controls Overview
Mouse & Keyboard Required
Mouse to look. LMB to swim. RMB to ranged catch.
Ctrl to scout / look far.
Shift to dive underwater
Space to leap catch
Mac OS warning: This being a jam entry, the Mac OS app is not notarized. Please refer to the following documentation if you need assistance getting through Mac OS security to run: Running un-notarized apps on Mac OS
Made for Lv.99 Game Jam 2023: "Take a Deep Breath"
A game by Daniel Watkins @dwdraws
Download
Click download now to get access to the following files: